Environmental impact of our worktops
In order to further our sustainability goal, we requested a Life Cycle Assessment (LCA) of our key products in order to assess their footprint in terms of energy, water, waste and greenhouse gases throughout their entire life cycle.
What is an LCA?
A Life Cycle Assessment (or LCA) is a holistic method for assessing the impact of our worktops on the environment, throughout their entire life cycle. It includes assessment of:
– raw material extraction
– acquisition of natural resources
– transport to DFI-Geisler on the island of Mors
– manufacture of the product
– distribution to the consumer
– use of the product (including maintenance and repair)
– End of life
The carbon footprint of our worktops
A DFI-Geisler worktop is a good choice in all respects, not least in terms of impact on the climate. The diagram below shows the total carbon footprint of various types of worktop throughout their life cycle. This includes raw materials, transport, production, distribution, useful life and end-of-life.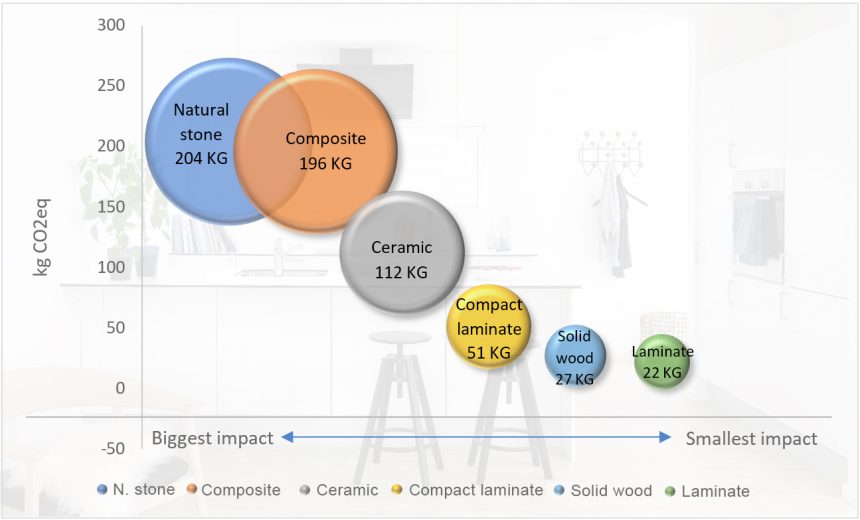 We make it a priority to minimise our environmental impact throughout the entire life cycle of the product.
Read more about our sustainability initiatives here