You won't get it any more natural
You just need one look, a single touch – and you'll understand why so many kitchen buyers still swear by solid wood worktops. You simply won't get a warmer and more natural atmosphere from any other material. And you can take pleasure in the fact that every piece of wood in your worktop comes from an FSC® certified forest. This means that both flora and fauna are protected optimally, new trees are planted at (at least) the same rate as the fully-grown trees are felled – and the forest workers are paid a fair wage and have safe working conditions.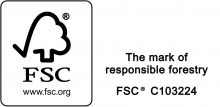 As a beautiful and exclusive design detail, some of the solid wood worktops can be delivered as full stave countertops, with staves running the length of the work surface. If you choose a standard worktop instead, it will be delivered as a small stave worktop, using staves in declining lengths from 750 to 150 mm.
Solid wood is a fine choice, in a variety of thicknesses. In particular, worktops with a stacked edge (up to 80 mm) are popular due to their striking appearance. The unique structure of the wood is clearly visible at the edges of the work surface.
• 30 mm
• 40 mm
• 60 mm
• 80 mm
To ensure that you get many years of pleasure from your worktop, you should oil the wood repeatedly during the first few months until the surface is saturated and dirt-repellent. The worktop should then be treated with oil at least once every six months, preferably more often (the frequency will depend on how you use the worktop on a daily basis, and how thoroughly you clean it).
If you are meticulous about oiling the worktop, both to begin with and afterwards, your worktop will become more and more beautiful as the years go by, and the colours in the wood will change character under the natural influence of light.
Daily cleaning is easy. Simply use a soft cloth wrung out in clean, warm water (detergent will dry out the wood and you will need to oil the worktop more frequently).
However, in one aspect, a solid wood worktop is more delicate than most other types of worktop. You cannot place hot saucepans or dishes on the wood surface. You should always use a trivet or table mat.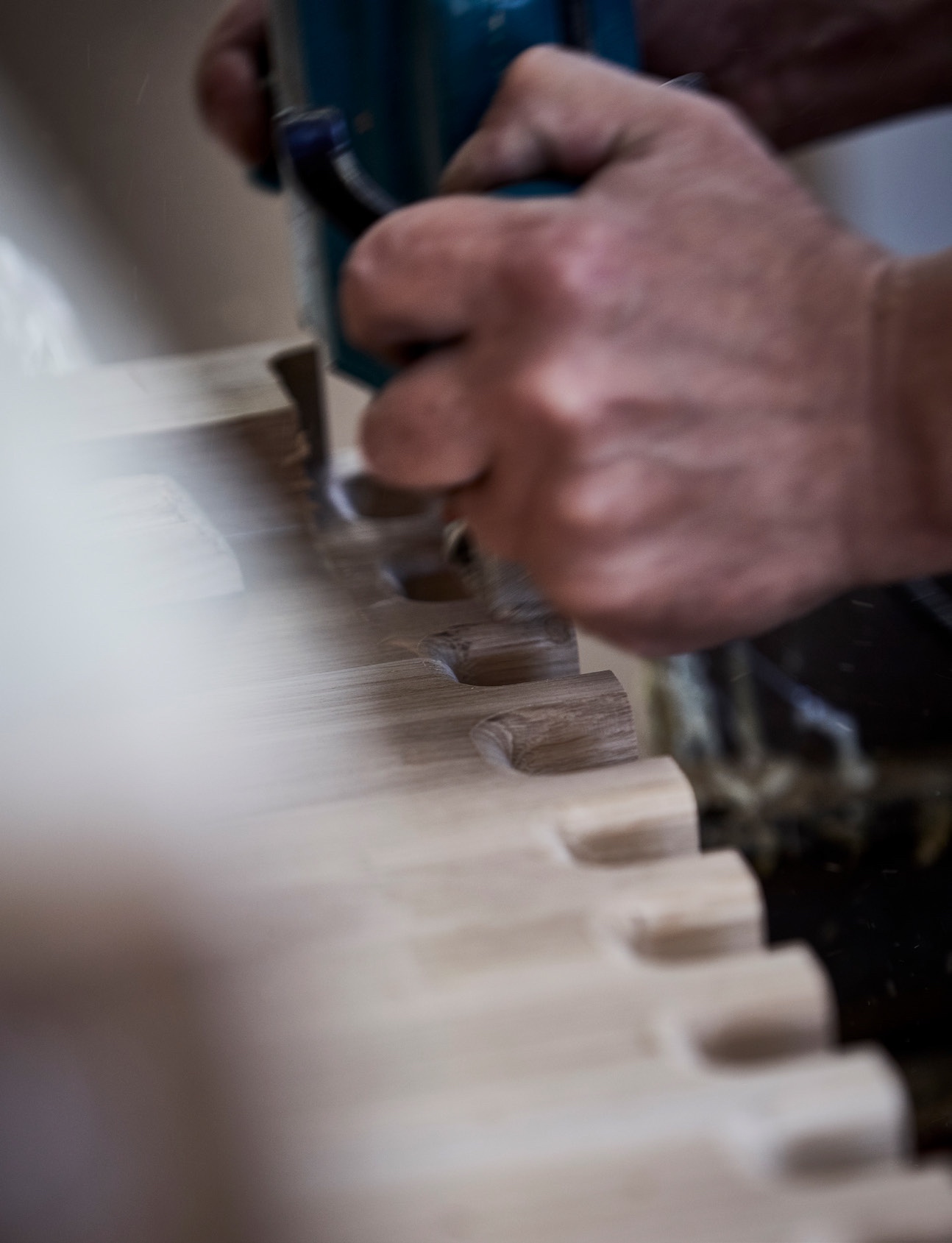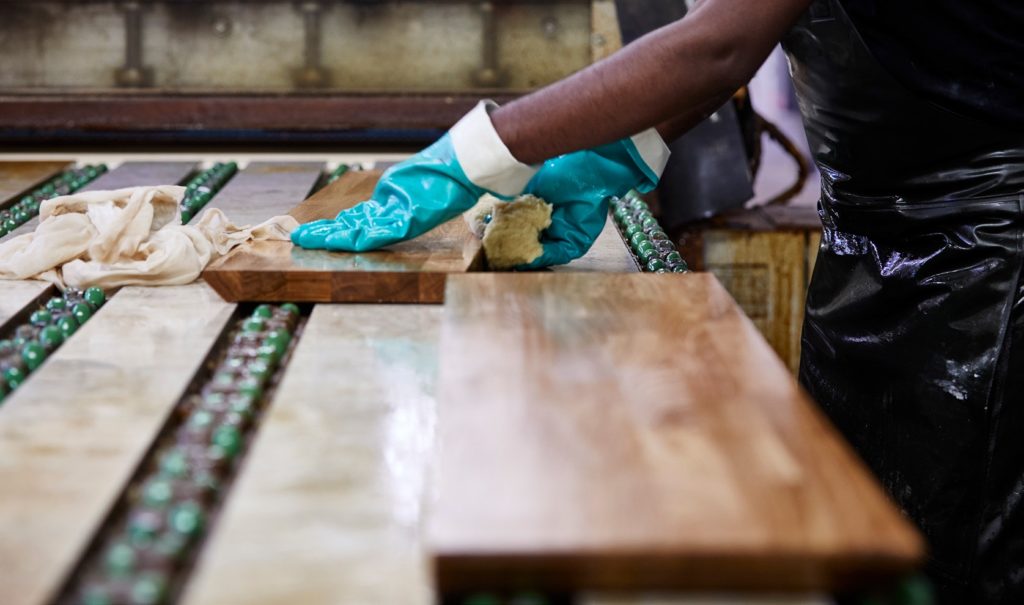 Natural and effective surface treatment
Our wood base oil consists of 94% renewable raw materials, and is approved to come into direct contact with all types of food. It also has effective antibacterial properties and excretes no toxic substances.
Your solid wood worktop in natural oil thus has a surface treatment that is completely safe to use in the home.
Download product information and test standards here.
You can have your table top in 9 exciting woods in addition to bamboo. Several of the varieties are available with up to 4 different oil treatments, so the total selection contains 21 very different variants. If you choose an oil-treated work top, it will be delivered with the desired care treatment so that you can finish it up after assembly. For this purpose, DFI-Geisler has made a film that shows you how to get the best results in no time.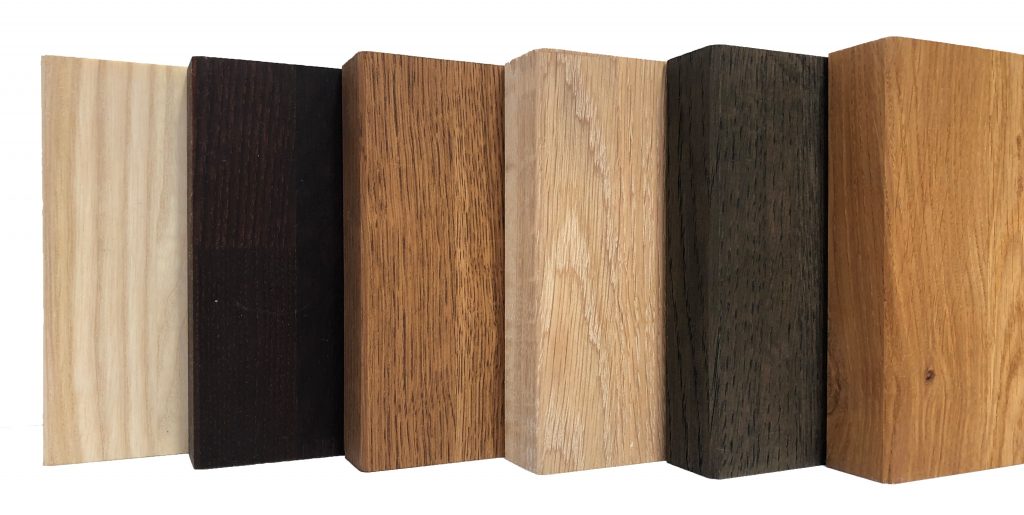 Your wood countertop is always delivered with an undermount sink. The edge of the worktop next to the sink is bevelled (cut at an angle). This gives an elegant transition between wood worktop and sink, and it makes daily cleaning easier. If you choose a porcelain sink, the worktop's bevelled edge will protrude slightly over the rim of the sink.