Recycling makes good sense
We like our waste at DFI-Geisler
We come from an area where people are reluctant to throw anything away. So, it has always been natural for us to see if our waste could add value. And how.
Eight out of ten laminate worktops have lived a former life
We manufacture 60,000 laminate worktop sets every year, for kitchens in Denmark, Norway and Sweden. Once the laminate department has cleaned up after the day's production, we send the leftover materials to Djursland where chipboard manufacturer Kronospan – Novopan Træindustri converts the waste to new chipboard. This is then returned to us on Mors to be made into new worktops. And the cycle continues.
Today, we use and recycle almost all our timber waste. The sustainable result of this strategy is that eight out of ten DFI-Geisler laminate worktops have lived a former life, and therefore become part of the circular economy.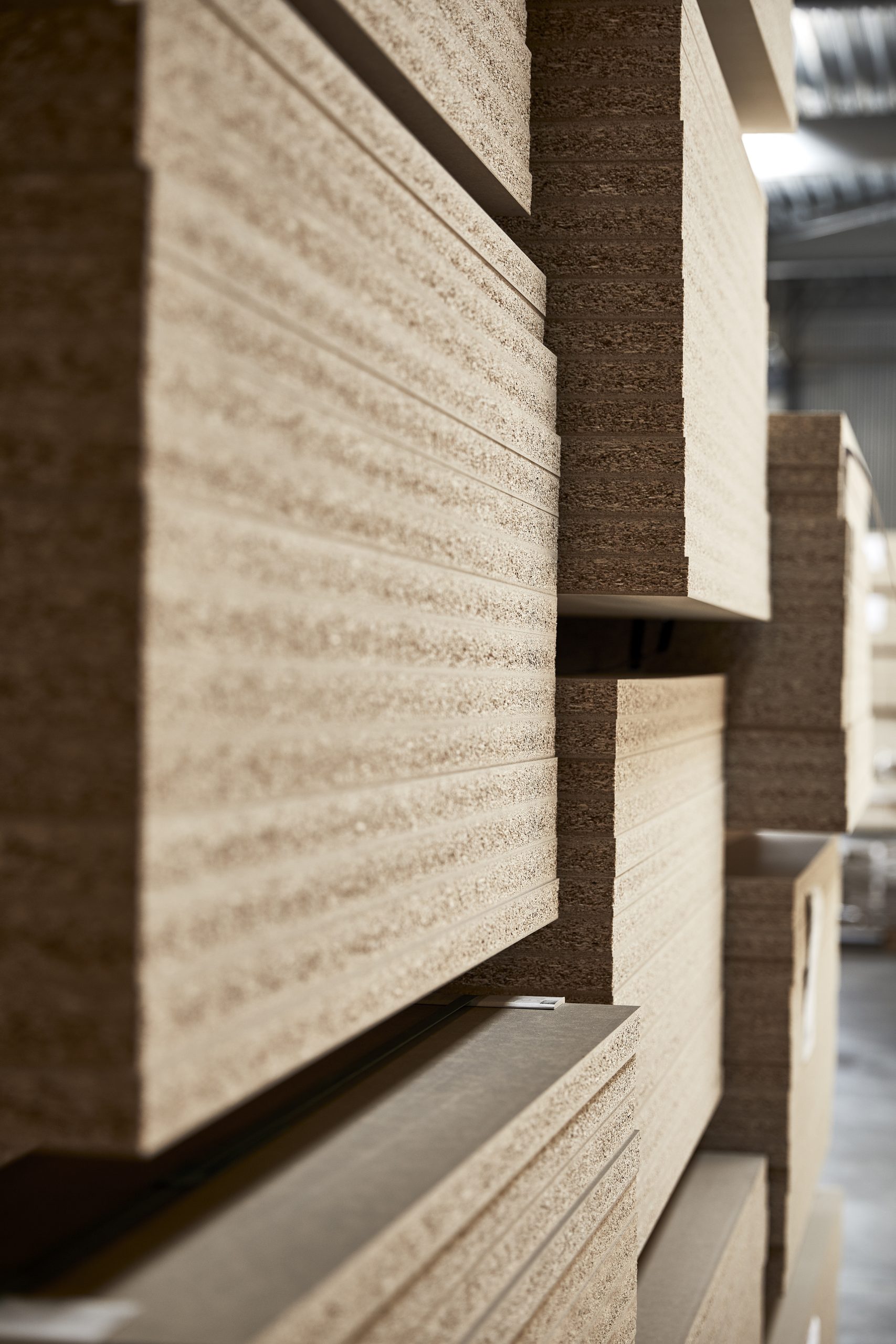 Other recycling initiatives
Waste from the stone production process is crushed and used as road aggregate.

Polystyrene waste is converted into new polystyrene products.

Waste from our ABS edges is reused in new products.
Our circular approach ensures that we get the most out of our resources. At the same time, we create economic growth and minimise environmental impact.