At DFI-Geisler, we do not rest on our sustainable laurels. On the contrary, we are constantly working to make our products even more eco-friendly and sustainable. It was therefore a huge and significant step when we became the first Danish worktop manufacturer to have all our laminate worktops FSC®-certified.
Greener laminate worktops
Since September 2020, DFI-Geisler has solely used FSC®-certified chipboard in our laminate worktop production. And due to the fact that we ship almost 60,000 worktop sets out of our factory every year, and these worktops account for around half of our total sales, FSC®-certification plays a huge part in making our worktop production more eco-friendly.
The new certified chipboard is mainly made from adhesive and woodchips. The chips come partly from FSC®-certified forests and partly from an ever-increasing share of recycled timber.
The chipboard is manufactured in Denmark. This considerably reduces transport, which helps reduce the carbon footprint even further.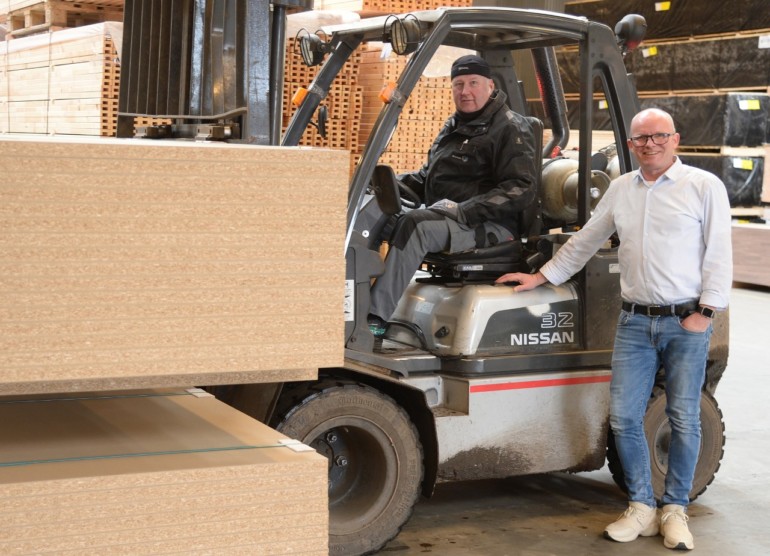 Greener solid wood and chipboard
By 2013, DFI-Geisler had already obtained FSC®-certification for all the worktops we manufacture from various solid woods.
By going all the way, and solely using FSC®-certified wood (both solid wood and chipboard), we come even closer to meeting consumer expectations – not merely in terms of quality but also in relation to the fact that every single worktop is produced responsibly and sustainably.
What is FSC®?
FSC is an internationally renowned labelling scheme for wood and paper. The aim of the scheme is to promote sustainable forestry and the economic viability of all of the world's forests. It also shines a spotlight on the safety, pay conditions and social rights of forest workers.